---
Tool shop
We provide a comprehensive service that covers the production of injection moulds, cutting or combination tools, parts, fixtures and much more. We handle design, production, and sampling, as well as any modifications or repairs you may need. We use the very latest processes and technologies.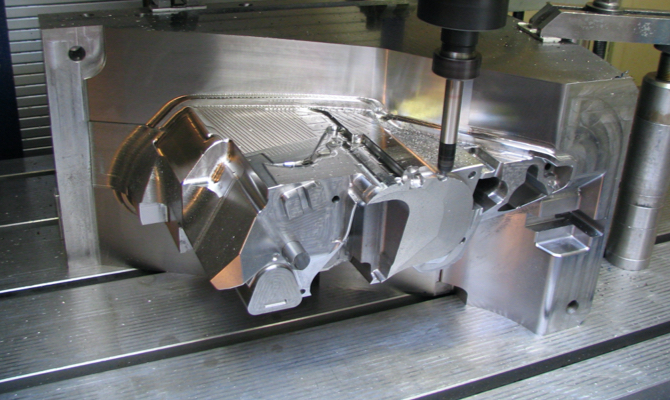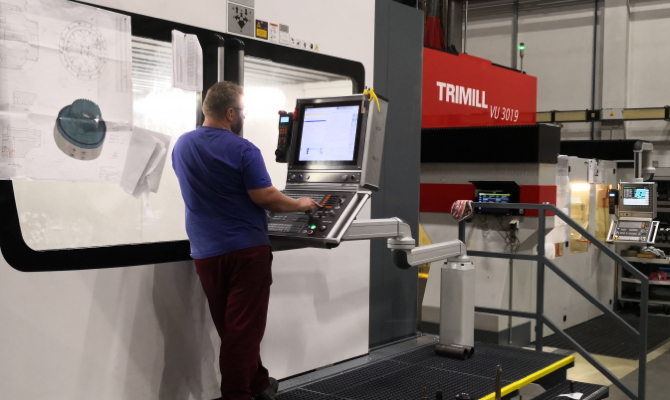 ---
Basic information
We offer a comprehensive mould production service, with complete processing that encompasses 3D modelling of the moulding, mould design, machining on CNC machines, and mould patterning. We can handle anything from the small batch production of complex-shaped pieces to the design and manufacture of moulding tools. We have our own toolmaking workshop with the required modern technologies. We offer manufacturing capacities for cooperative production – the milling of classic shapes and shaped inserts, electrode production, etc.
WE PROVIDE CUSTOMERS WITH A FULL SERVICE.
We process a 3D model or load your data as a starting point for our work. We track and record changes and change indices. We use special software to monitor and record changes to the models and, naturally, the injection moulds, tools, jigs and even the parts that are being produced.
Once the design has been prepared and approved, we arrange for the purchase of materials and standard parts, or we can produce them from materials supplied by you.
We manufacture production units and even parts in a fully equipped tool shop.
We inspect samples of all injection moulds in our plastic moulding shop and optimise them after taking careful measurements.
We arrange for series production in our own plastic moulding shop.
We provide regular maintenance and the guarantee and post-guarantee servicing of our products.
We process modifications of moulded models and adjust injection moulds.
---
Production work
---
moulds for the injection of plastic, rubber
moulds for foaming (car seats)
moulds for aluminium die-casting
tools for cutting, drawing, bending sheet metal, process tools
manufacture of special production tools and jigs for machining
manufacture of prototypes of machines and equipment based on documentation supplied to the company
moulds for vacuum forming of plastic
dies for the forging of ferrous and non-ferrous metals
special measuring instruments
assembly, welding, inspection and testing
special cutting tools for metalworking
manufacture of mandrels for the vulcanisation of car engine hoses
heat treatment – cementing, quenching, tempering
---
Technical preparation for production
---
We have ample in-house capacity for the design, technological preparation of production, and CNC programming of machining centres.
CAD/CAM SYSTEMS ARE USED IN THE DESIGN AND TECHNOLOGICAL PREPARATION OF PRODUCTION:
CATIA V5 (6 licences)
SolidWorks (4 licences)
PowerMill (6 licences)
Surfcam Velocity IV. (3 licences)
WE USE THE FOLLOWING DATA FORMATS:
CATIA, STEP, DWG, DXF, IGS, PARASOLID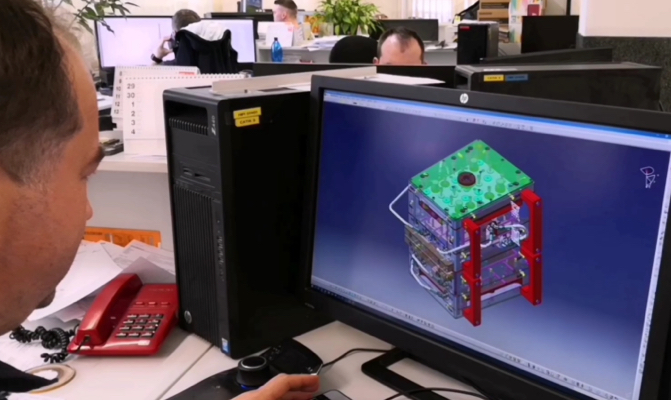 REFERENCES
---
We go the extra mile for our customers. Customers and our employees are the most valuable asset we have.
VIEW REFERENCES
---
Tool shop contact details
---